Return to Top
Frequently Asked Questions
What are patches?
Patches contain primarily important bug fixes, but also include UI changes, and other benefits to your software.
Do I need patches?
We highly recommend you install any patches to ensure you don't run into any issues reported by other customers and so your system is working at its best. Information will appear on your screen before installation, giving you a summary of changes. If you want additional information or have any questions regarding what you see on the notes, please feel free to contact our Support team.
How are patches applied?
This answer depends on whether you are using our LTS, or our Fast Track version.
LTS: If you are on our LTS version, you will receive regular "Updates Available" alerts at the bottom of your Manager Console (typically on a Tuesday morning).
Fast Track: If you are on the Fast Track version, you will receive patches along with any product upgrades (new features) every 2-3 weeks, which will either be "Updates" or "Review Version" alerts. For either option, you should apply these updates at an opportune time so as not to disrupt park operations.
How do I make sure my server always has the latest patches?
Making sure patches are applied on your server is extremely important. In Daily Processing Configuration, you can select Enable Automatic Update Apply On Server, which will ensure patches are applied to the server if someone applies them at another station.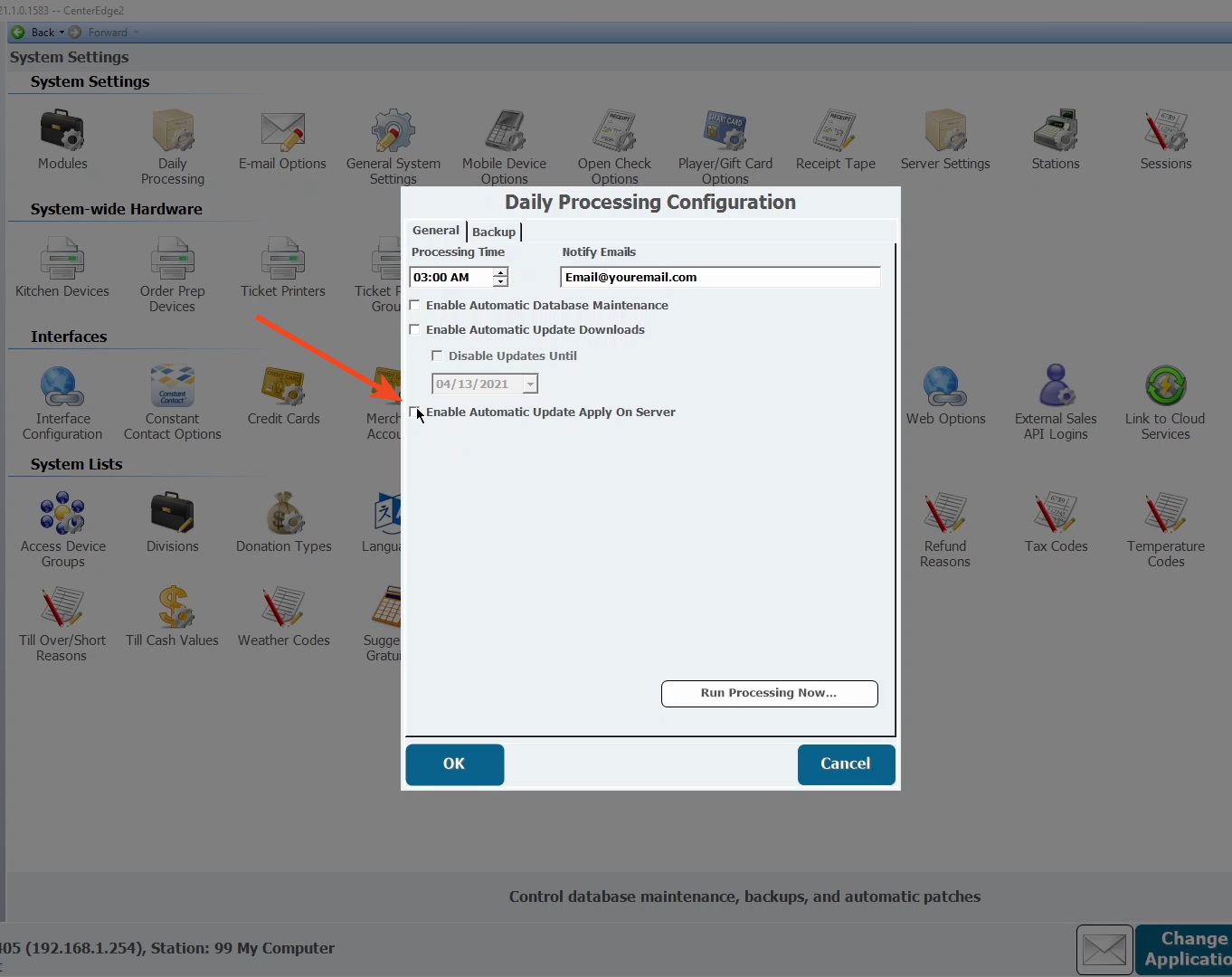 What is the difference between LTS and Fast Track?
LTS (Long Term Support) provides you with the latest supported version of our software for the year. Throughout the year, you then receive bug fixes in the form of patches. Fast Track is similar, but bug fixes will mostly come when you upgrade to the latest version as opposed to having to install patches. With the bug fixes, any new features/product upgrades are also provided as they are developed (in real time) without needing to wait for the new year to access these features.
How can I tell if I am on Fast Track or LTS?
You can confirm whether you are on LTS or Fast Track in Manager Console by looking at the version number. If the version is vXX.1.XX.X.XXXX, any ".1" indicates you are on the LTS version, any value above ".1" (e.g.,vXX.2.XX.X.XXXX) indicates a Fast Track version. The image below shows an LTS version.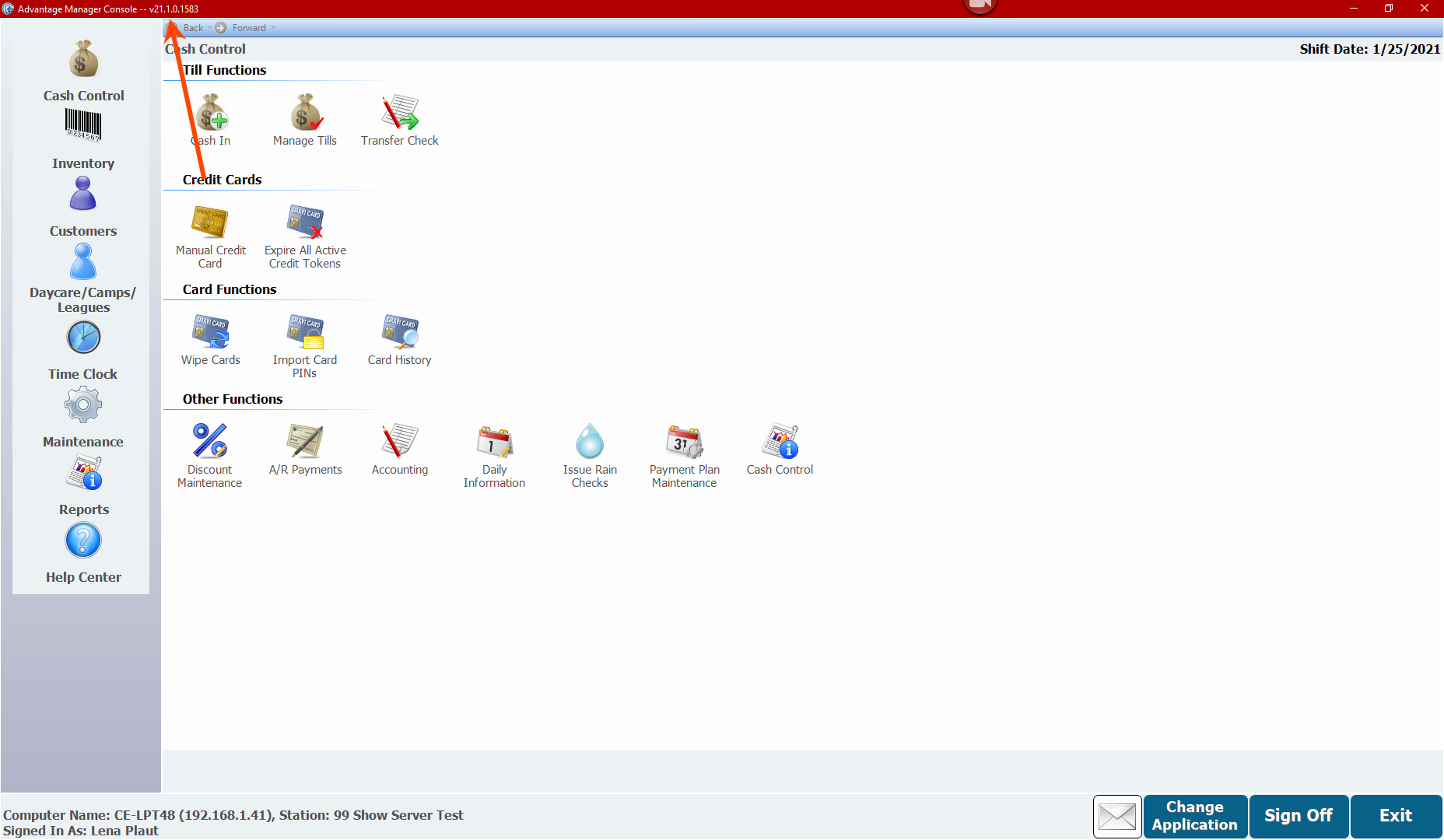 I am on LTS and do not see a benefit to upgrading to Fast Track right now. When will I need to upgrade to the new LTS?
A new LTS version is released roughly at the beginning of every year. In 2020, we released it early February and in 2021 we released it in January. You will likely want to upgrade to the latest LTS version so you can get our new features, and be on the most up-to-date version of our software.
All versions beginning with 21.2 and higher will require an LSA to install, including Fast Track and LTS versions.
What else do I need to do to make sure my system works and is up to date?
Periodically, some operating systems and versions of SQL Server reach their end of life. This means either Windows, CenterEdge, or both will no longer support these versions. Keep your eye out for updates from us and make sure your site meets the latest minimum requirements.