Return to Top
As of 2023 Advantage has made several enhancements to our gratuity functions in both auto-gratuity and in prompting for gratuity on a PIN pad. Read more about these updates below.
Prompt for Gratuity
If you have a compatible PIN pad, you can set it to prompt for gratuity in Station Maintenance. Previously there was only one configuration to choose from when enabling this feature, but the latest enhancement gives you more control over how the system prompts for gratuity.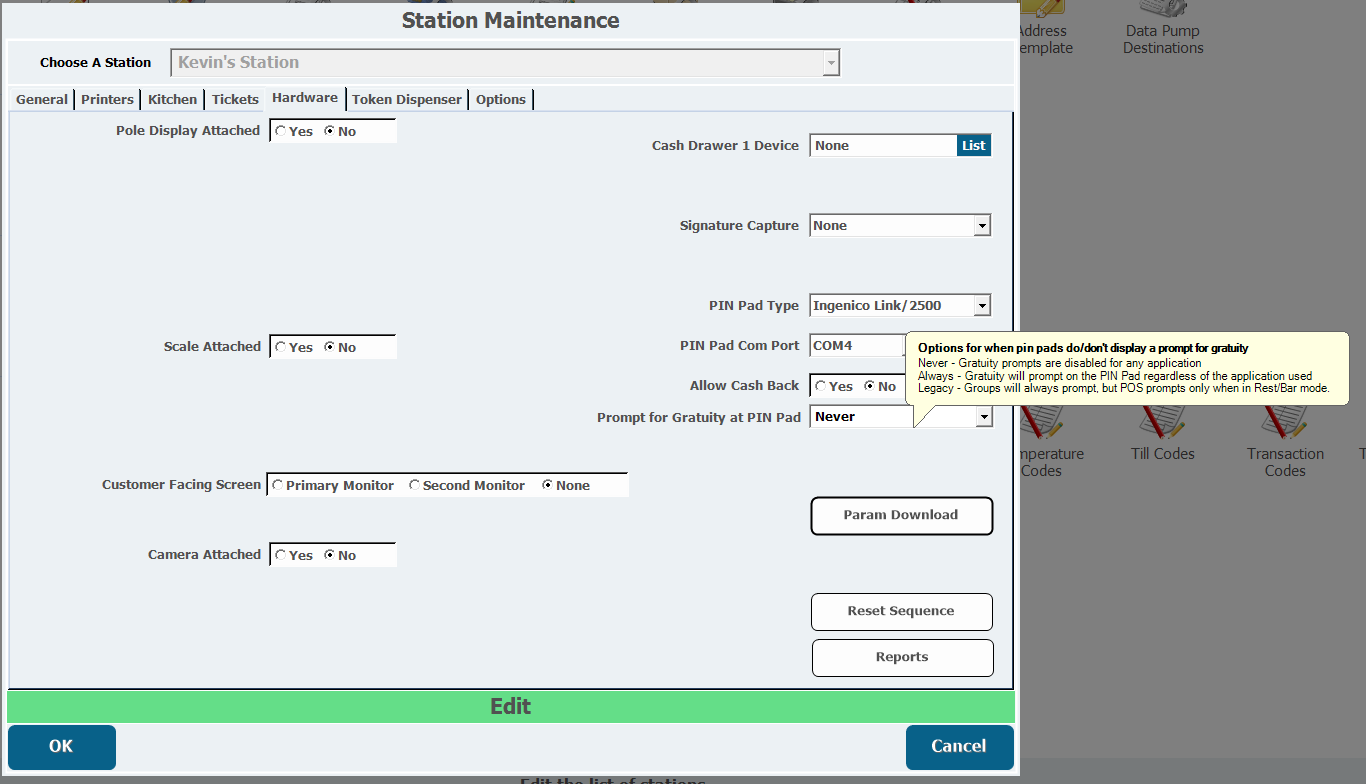 Three configuration options are available and described below:
Never: Selecting this means the pin pad has Prompt for Gratuity disabled and users will never be asked to add gratuity from the PIN pad.
Always: Selecting this means POS and Groups will request a prompt for gratuity at the PIN Pad. In POS, the type of transaction does not matter, while Groups uses this function during completion of some (non-deposit) payments.
Legacy: POS will only request a prompt at the PIN Pad when in Restaurant/Bar mode (completing open check transactions), and Groups will prompt during completion of some (non-deposit) payments.
These settings provide the flexibility to decide when a prompt for gratuity makes sense for your organization. If certain transactions don't accept tips, the Legacy setting knows not to ask for any if the transaction isn't related to a restaurant or bar. the Always setting doesn't take this setting into account.
Auto-Gratuity
Auto Gratuity allows users to charge a gratuity based on event types automatically. Taxing this amount, often referred to as adding a Service Charge is also possible. Enhancements to this feature make the taxation of gratuity more straightforward and clear. Rather than manually entering an amount, you can select from your globally defined tax rates.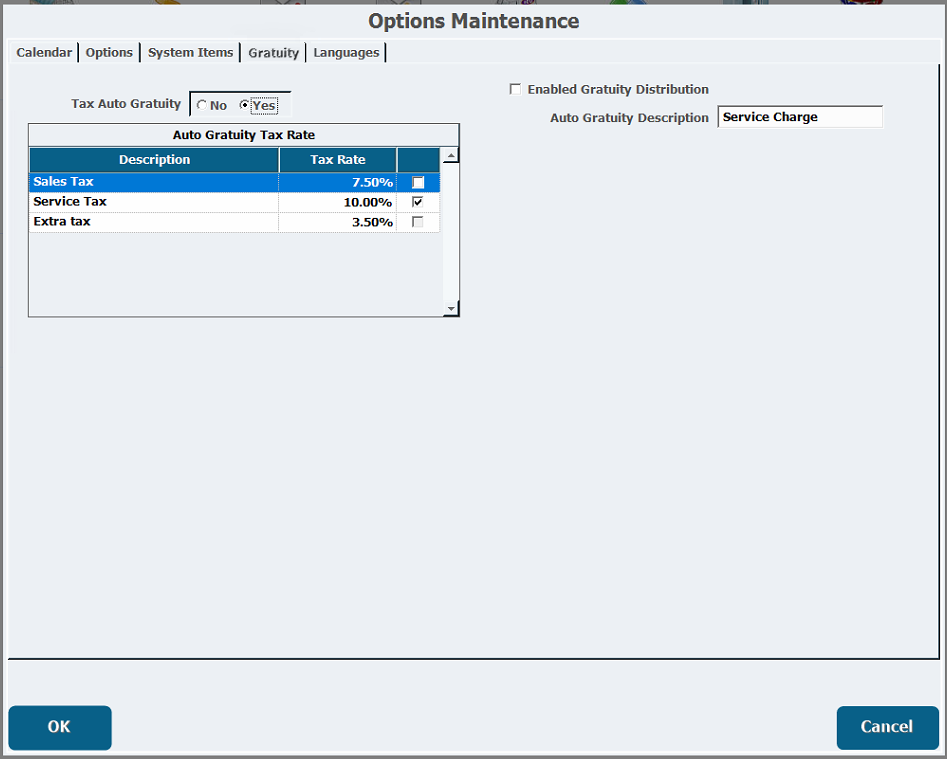 You can see these options like this:
From Groups, click Setup.
Double-click Options.

Open the Gratuity tab.
Select Yes to Tax Auto Gratuity.
Select which tax rate to apply from the list of global rates.
Click OK.