Return to Top
Introduction
Mobile Food & Beverage provides guests the ability to make food and beverage orders online via mobile device and receive a notification when their order is ready. Ordering by phone reduces lines and wait times and allows guests to continue enjoying the facility and attractions while they wait for a text message with pickup instructions.
Advantage Mobile Food & Beverage is made possible by integrating with Truffle, a world-class restaurant management system. This integration provides the ability to host interactive menus and accept food orders online that post to sales and appear on KDS systems like a standard POS order. Truffle also has a range of partners to offer delivery and, when used with a Truffle GoBox, guests have a secure and convenient means of contactless pickup.
Read more about our KDS options
here
.
Requirements
Latest Fast Track Version
An LSA license type
A CenterEdge Payments merchant account
KDS Interface license if using a Kitchen Display System
Features
Mobile Food & Beverage provides the following features:
Mobile Ordering
Contactless Food pickup
Unified Inventory & Kitchen Management
Consolidated Sales Reporting
Mobile Ordering
With mobile ordering, you are able to provide a fully integrated online menu, accessible directly or by QR code, from which guests can order their own food using any device. Once they are done, they can continue to engage with your attractions knowing their food will either be delivered to their location on site, or they'll get a text message telling them their order is ready for pickup.
Contactless Food Pickup
With Truffle GoBoxes, guests can scan or enter a unique password to retrieve food orders from a secure food locker. The systems come in multiple sizes, such as the pizza specific version below and have doors on either side to both add and retrieve food. Use of the boxes reduces the chance of order mix-ups, streamlines order fulfillment, and makes the process fully contactless.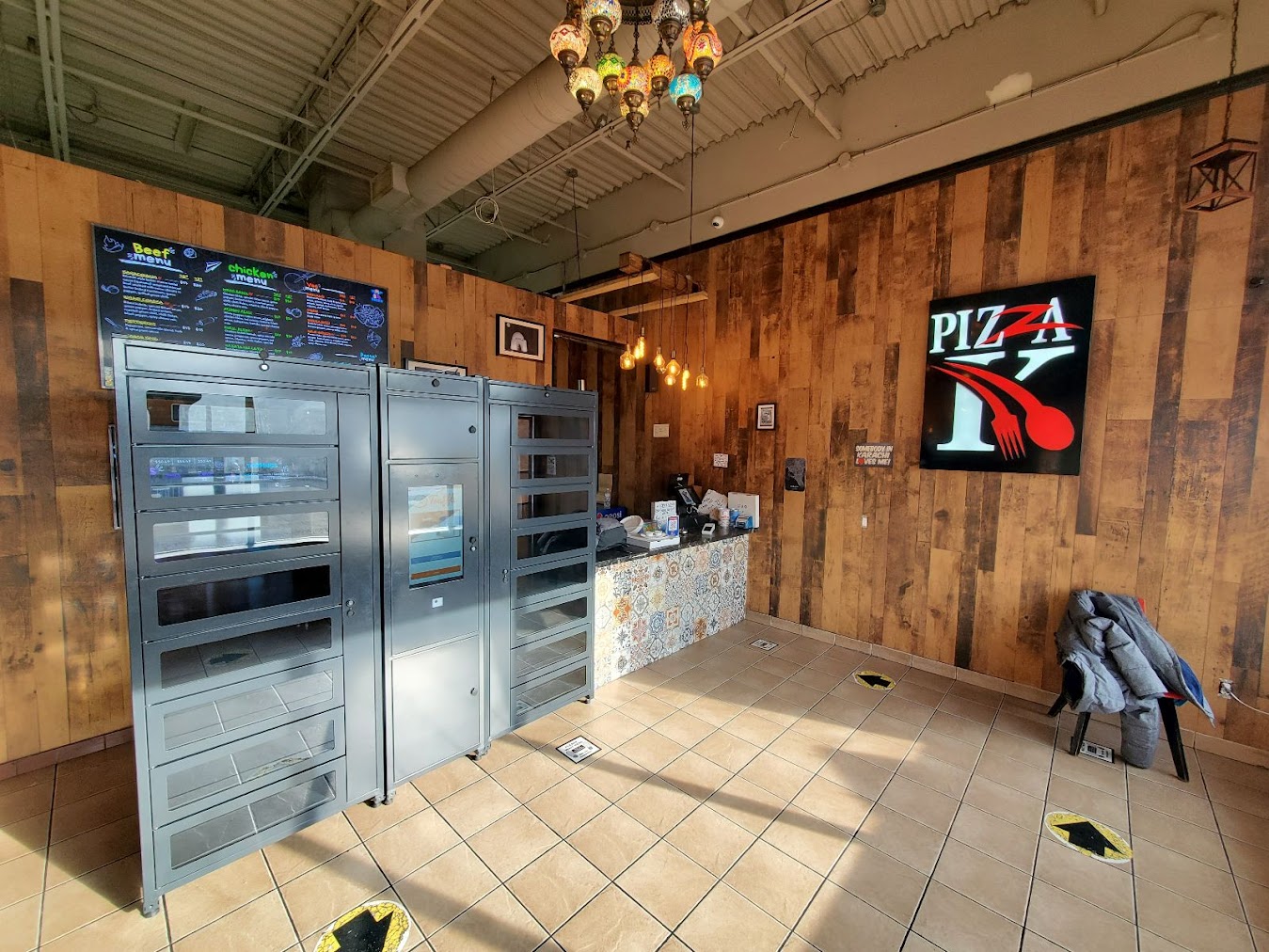 Unified Inventory & Kitchen Management
Mobile Food & Beverage allows you to keep a unified inventory with item syncing directly from your Advantage inventory. Customizable mobile menus allow you to offer your inventory online and never worry about having to keep track of what is available, with Advantage being your single source of truth. In addition, kitchen management can be streamlined with one or more kitchen display systems. These allow staff to see and bump orders quickly and accurately. Learn about KDS options here.
Consolidated Sales Reporting
Get a complete picture of your entire food and beverage operation with consolidated sales reporting, whether your guests order onsite or online, with a team member, or by mobile device. All food and beverage sales and inventory post to Advantage reports like any other offering seamlessly.