Return to Top
We are excited to announce the release of our new CenterEdge Hybrid Tablet: A flexible mobile station solution for fast paced locations!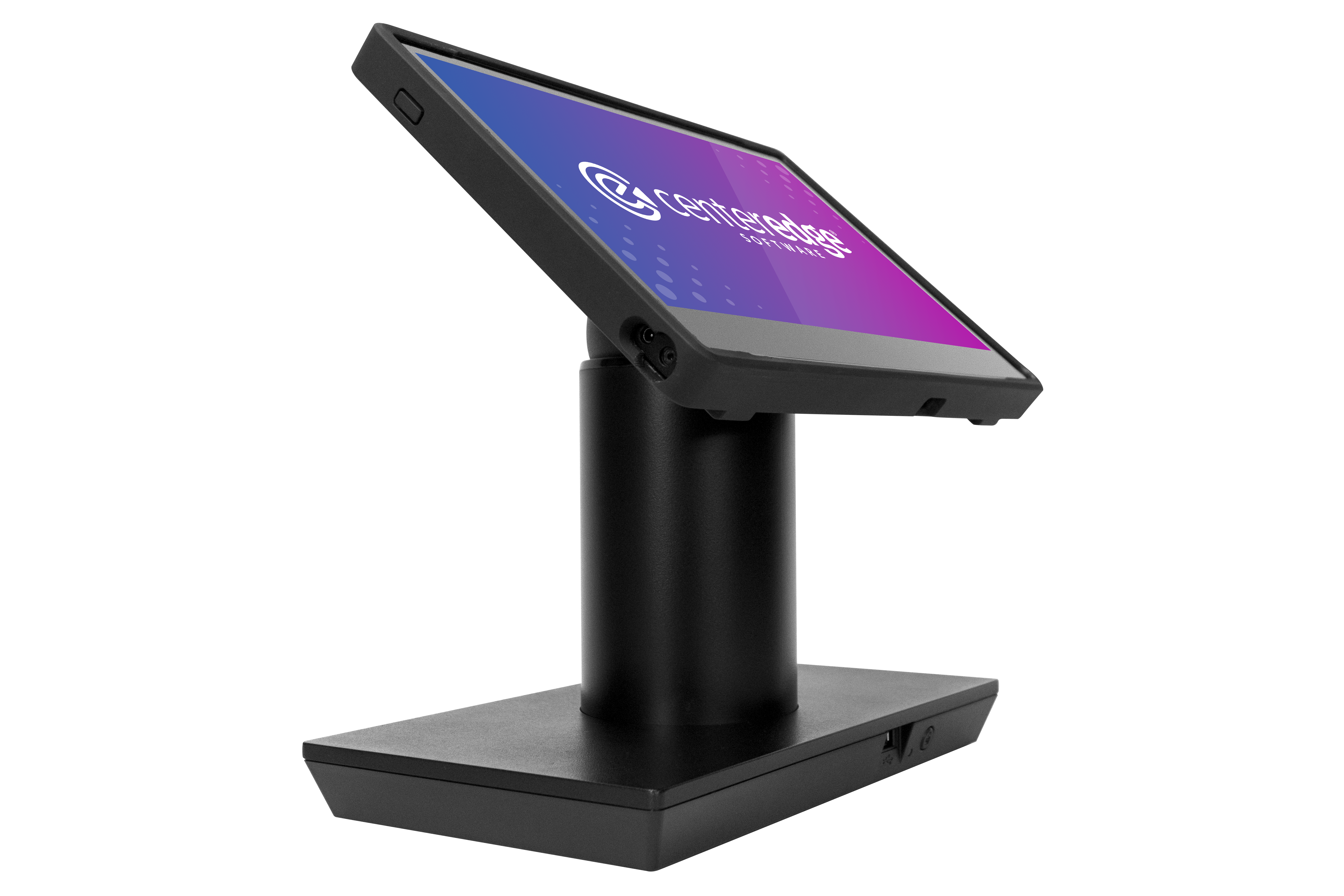 Learn More
The CenterEdge Hybrid Tablet allows you to bring an entire station with you across your location, anywhere there is a WiFi connection.
The CenterEdge Hybrid Tablet comes equipped with:
Strong Wi-Fi/Network connectivity and processing power for optimal staff use
A one-touch release swivel mount stand that makes it easy to use in fixed or mobile environments around your park
The functionality to process credit card payments and accept Apply Google Pay with an external Link 2500 PIN pad
An 11.6" LCD touch display with optional keyboard/mouse UI functionality
Easy connection to USB 3.0 Serial, LAN (wired network) case drawer and DC jack ports
Read about this new hardware integration in an overview or review our frequently asked questions.