Return to Top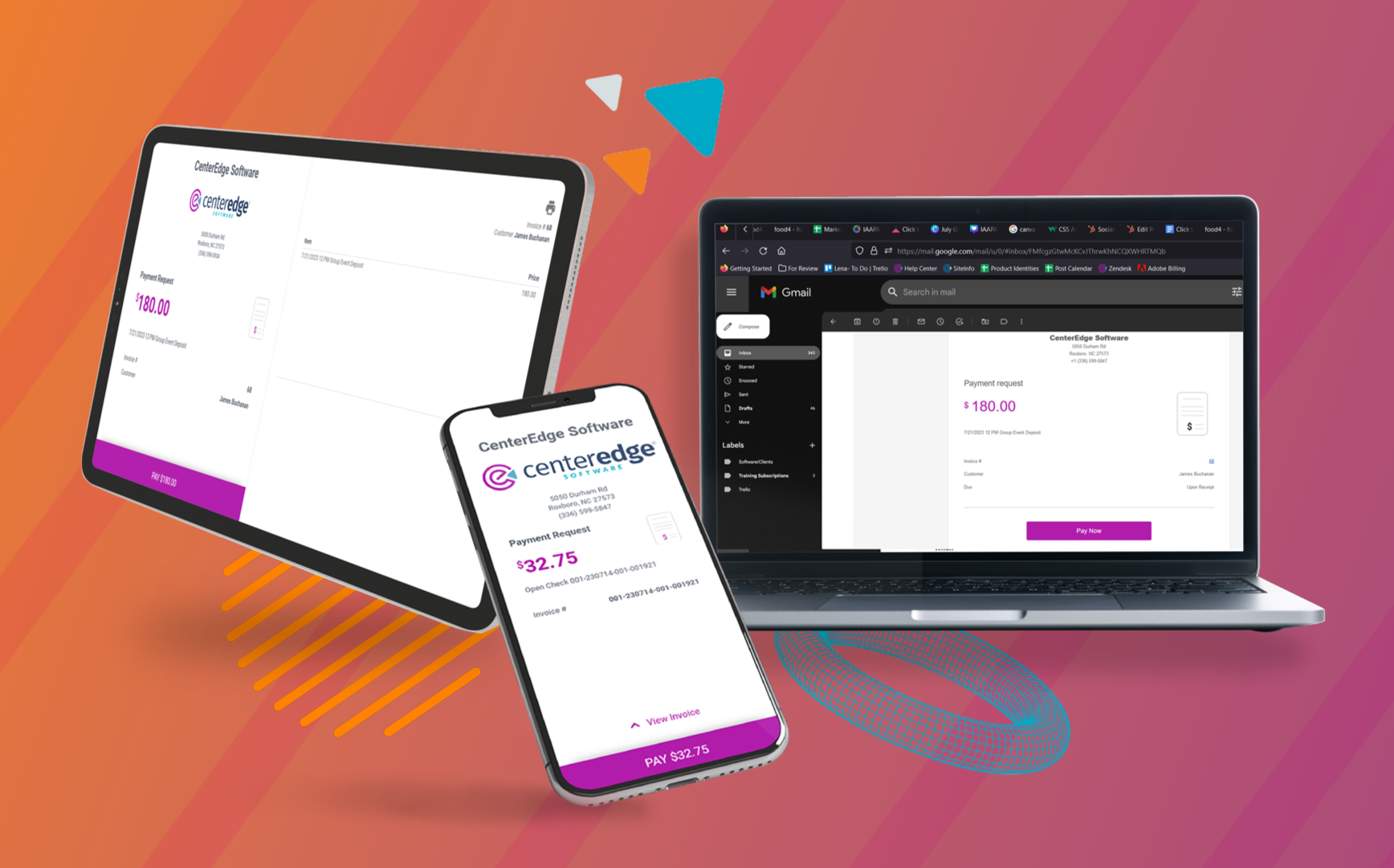 CenterEdge's Click-To-Pay feature allows you to take event deposits and payments more securely and conveniently than ever! Use unique, secure links to request online payments for events, send A/R invoices payment requests, or have Pay-At-The Table payment offerings throughout your facility.
Pay at the Table:

With the costs of labor and ongoing staffing challenges, your food service staff need an easier way to manage guest check outs while enhancing their experience. Independent guests love Pay at the Table, a simple way to scan a QR code, pay their bill, and get back to playing.

Staff love Pay at the Table because you can drop a check once, continuing to add items that are added later on, and guests will be able to pay their entire bill using the same QR Code.

Secure Link Event Payments


Take event payments quickly and securely with Click-to-Pay Secure Link Event Payments features. When you're ready to take a deposit, simply send a secure link to your guest's email directing them to make their payment online.

A/R Secure Link Invoices


Streamline accounts receivable payments for your business and the organizations you serve with Secure Link Invoice features of Click-to-Pay. Rather than calling account representatives or waiting on checks to arrive, you have the ability to send a secure link requesting payment.
Learn more about this update in this overview or view the FAQs.